Winter Faire is Cancelled!
Saturday November 2, 2019
10am - 4pm
Cancelled!
Winter Faire 2019 has been cancelled due to recent PG&E blackouts!
Snow Luge
Creative Games
Live Music
Food Trucks
Chili Cook-Off
Silent Auction
Bake Sale
---
When the weather gets cool and the days grow short, the Manor Community shows its colors by putting on the school's largest fundraiser: THE MANOR WINTER FAIRE!
At Manor, we believe that community, creativity and fun make for great schools. The Manor PTA helps make these things a reality on our campus. All profits from the Winter Faire go directly to this indispensable organization.
Volunteer
Winter Faire is put on entirely by parent volunteers, and we can always use support. Whether it's selling tickets, running a creative game for an hour or helping clean up, we need folks to participate.
We're using SignUp Genius to manage volunteer sign ups for Winter Faire. Click the button below to view available time slots and sign yourself up. Thank you!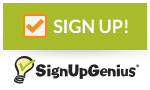 Donate to the Silent Auction
The Silent Auction is a great way to support Manor School and our local businesses at the same time. It feels good, too!
To make a tax-deductible donation to this year's Silent Auction, please fill out the donation form and drop your donation item off at the Manor School Office at 150 Oak Manor Drive in Fairfax.
Fill out the online form and we'll send you an email confirmation for your tax records.
Please don't forget to deliver your donation item to the school office.
Use the button below to view and print a PDF version of the donation form to fill out by hand.
Please include the form when delivering your donation item to the school office.
Contact Us
Questions about Winter Faire or how you can help? Just fill out the form below and we'll be in touch ASAP. Thanks!