Here are 2 ways to subscribe to the Manor PTA calendar so that you will automatically get event updates when we make them.
Google Calendar
If you use Google Calendar, click here to add the calendar as a new calendar on your account.
You should see a screen like this. Click "Add".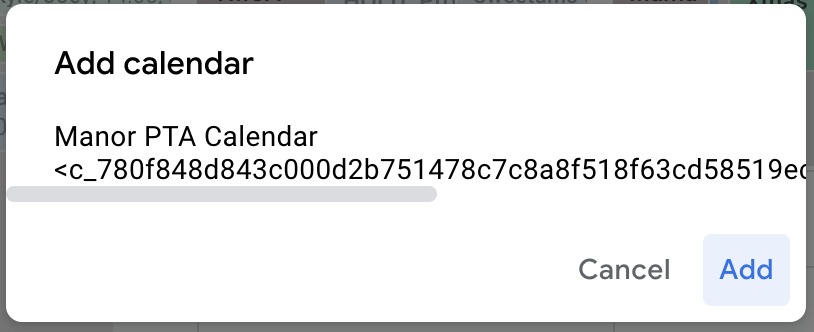 Apple Calendar
If you use Apple Calendar (iCal), go to File > New Calendar Subscription, and PASTE the link below (do NOT click it).
https://calendar.google.com/calendar/ical/c_780f848d843c000d2b751478c7c8a8f518f63cd58519ec7d00a01b3173330ccc%40group.calendar.google.com/public/basic.ics
You should see a screen like this. Change "Auto-refresh" to "Every day" and then click "OK".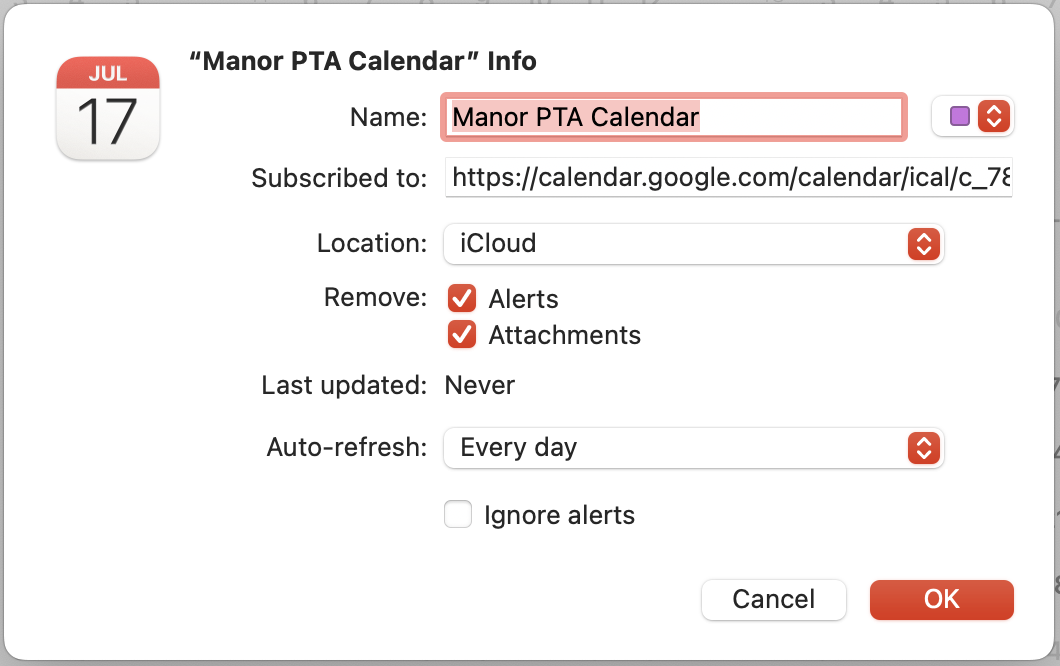 Once added, you should see 3 wavy lines to the right, indicating it is a calendar subscription and will update automatically. If you do NOT see these lines, delete it and try again.

If you have any questions, please contact us here.