Saturday, May 6th 2023
The Manor Spring Faire is a family fun celebration of rides, games, food, music, crafts and more! This festival is Manor PTA's largest event, attracting over 1,000 people from the wider Fairfax community. Not only is this event an important fundraiser, it is also a big marketing opportunity for Manor School. Putting on an event of this scale requires a team of planners and more than 50 day-of volunteers. Below are more details about the event and how you can get involved.
Event Goals
Celebration for the Manor School community
Fundraising through ticket sales, food sales, and sponsorship
Marketing Manor School to the wider Fairfax community
Needs from Parents
Planning Committee – Take on a coordinator role (see below descriptions). Coordinators will meet on Fridays at 8:30am in the 8 weeks leading up to the event. Zoom options will be available if you can't meet in person.
Volunteers – Claim a shift doing setup, day-of or clean up (opportunity to volunteer will be available 2 weeks before the event).
Sponsorships – Do you have a business that would like to Sponsor an attraction at the Faire? More information on this opportunity will be coming soon.
Buy Tickets! – Come to the event with your kids and let them have fun by purchasing tickets for the rides and games. This is our main fundraiser activity.
Weekend Event Information
Setup – Friday May 5th, 3:30pm to 6pm
Main Event – Saturday May 6th, 10am to 4pm (4pm-6pm take down)
Clean Up – Sunday May 7th, 10am to 12pm
Help Plan the 2023 Spring Faire!
The Spring Faire is put on entirely by parent volunteers, and we need leadership support! Here are the coordinator positions needed:
Marketing Coordinator
Financial Coordinator
Site Coordinator
Games Coordinator
Food Coordinator
Bake Sale Coordinator
Silent Auction Coordinator
Green Team Coordinator
Vendor Coordinator
Volunteer Coordinator
Main Stage Coordinator
Spirit Merchandise Coordinator
Clothing Boutique Coordinator
Crafts Coordinator
Planning Meeting Schedule:
Friday March 17th, 8:30am, Library or Zoom
Friday March 24th, 8:30am, Library or Zoom
Friday March 31st, 8:30am, Library or Zoom
Friday April 7th, 8:30am, Library or Zoom
Friday April 14th, 8:30am, Library or Zoom
Friday April 21st, 8:30am, Library or Zoom
Friday April 28th, 8:30am, Library or Zoom
Friday May 5th, 8:30am, Library or Zoom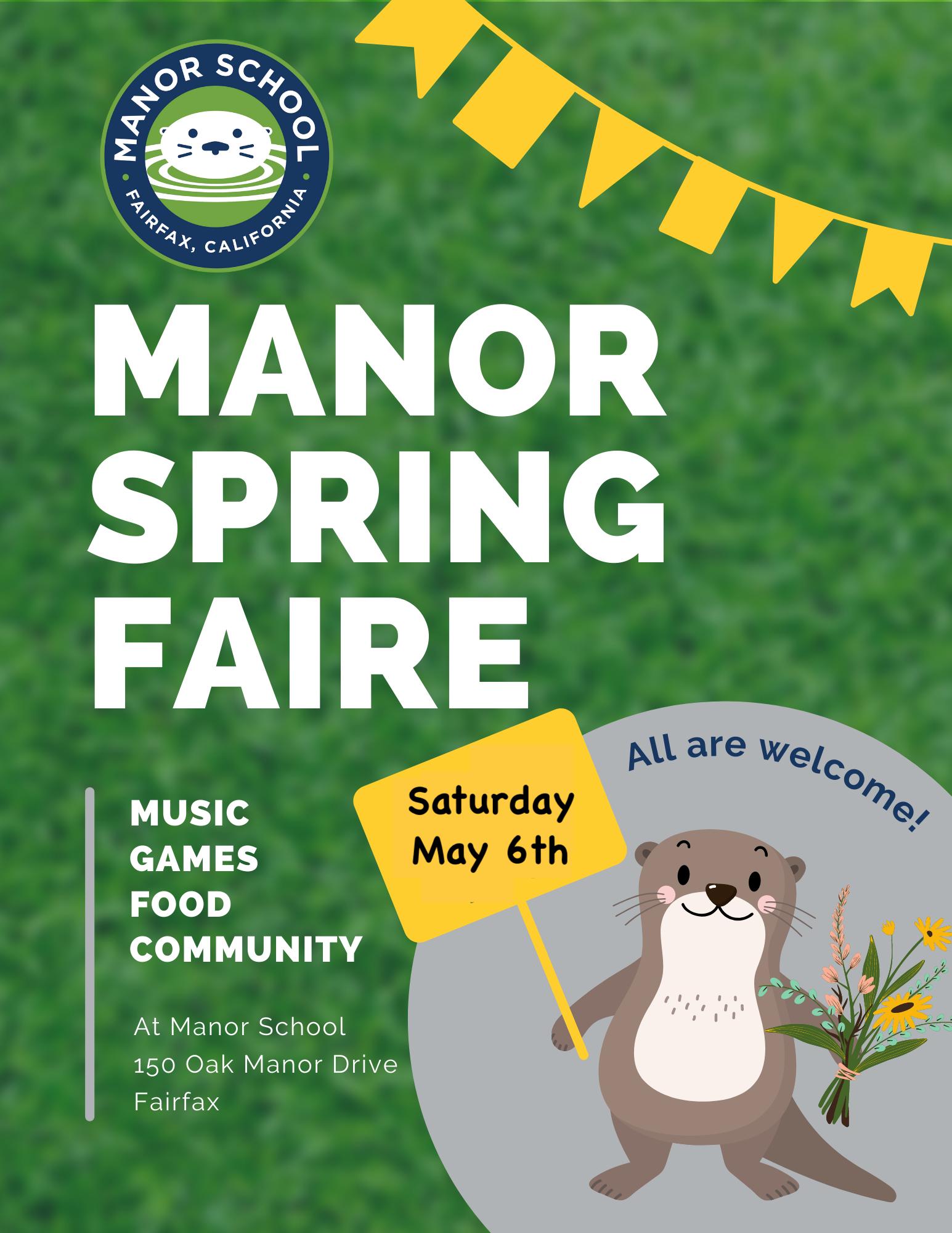 Day of Volunteers
Whether it's selling tickets, running a creative game for an hour or helping clean up, we need folks to participate. We'll be reach out the in weeks before the Faire with shifts to sign up.